USING TECHNOLOGY IN EDUCATION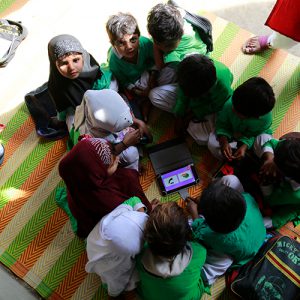 There are currently 22.6 million out-of-school children in Pakistan – a number larger than the entire population of Karachi. To combat the lack of access to schools and education in Pakistan, unsafe commutes, low teacher-capacity and poor quality of educational content, Hassan and Adnan founded SABAQ in 2015. SABAQ is an EdTech organization that uses technology in education to provide children in Pakistan access to high-quality educational content.
We aim to increase student engagement and improve learning outcomes through high-quality digital content that is fun to learn and easily scalable, making it accessible to millions.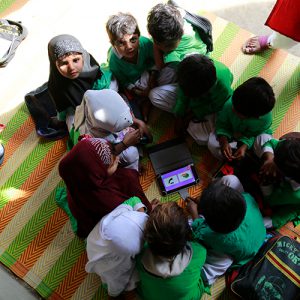 We believe it is every child's right to receive high-quality education, regardless of their socioeconomic conditions. Education should not be restricted to the confines of our predecessors' methods, when technology has enabled us to truly step out of these bound and create content perfectly suited to children's requirements and interests. We believe that the right use of technology has the power to unlock the inner genius inside every child.
We utilize technology to create truly relatable educational digital content for kids. Aligned with Pakistan's National Curriculum, our content includes animated video lessons, interactive exercises, live-shot lessons, story-based instructional content and teacher guides. Our learning apps are designed to be used alongside regular instruction at pre-primary and primary levels to help children develop better literacy, numeracy and critical thinking skills.
Today, our curriculum has been implemented in almost 1,000 formal schools and non-formal learning centres reaching over 100,000 children.